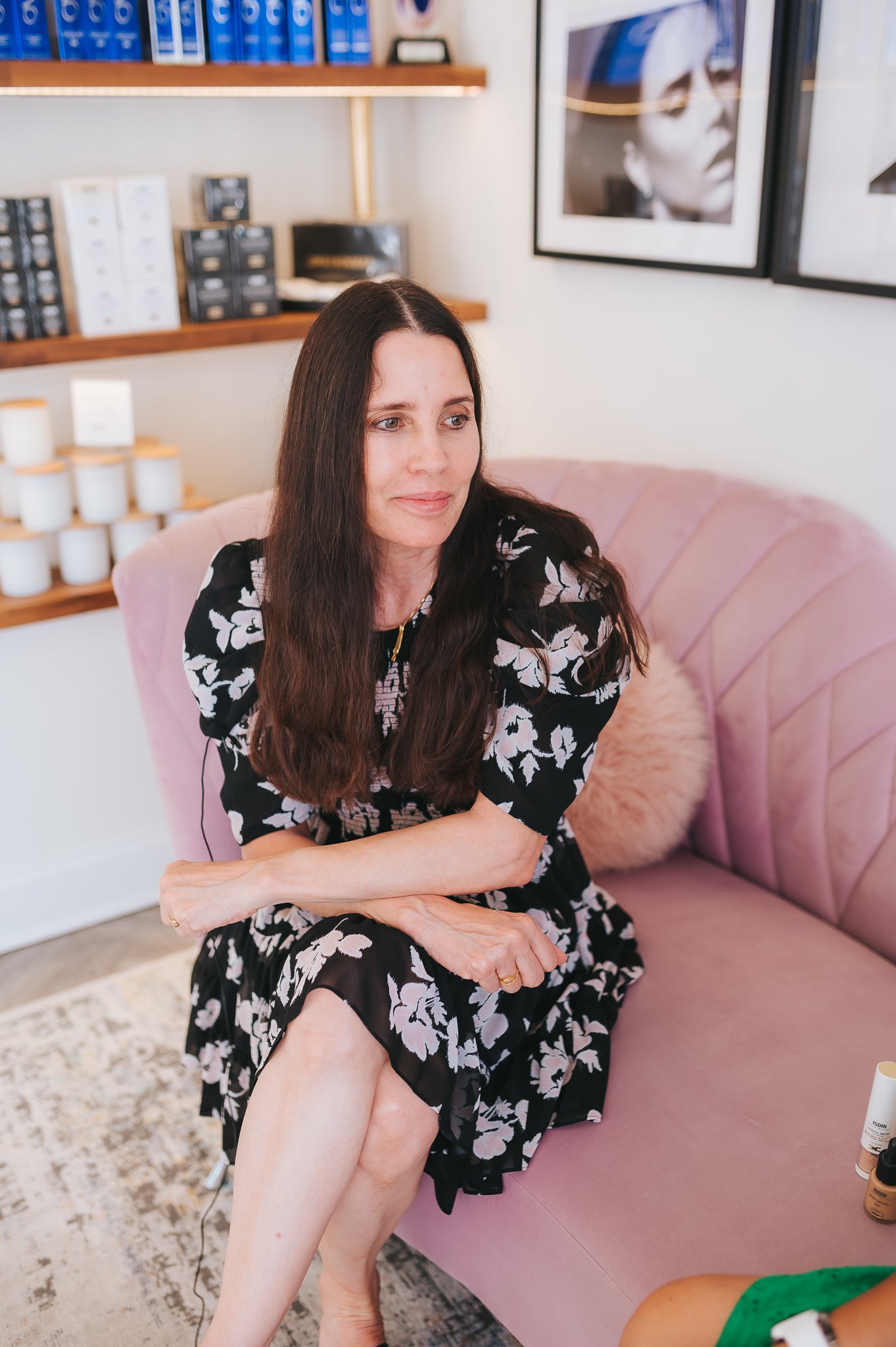 Meet Maureen
Maureen Hermann is one of the most influential experts in skin care, having spent more than 25 years at the helm of innovation.

With an entirely unique approach to skin treatments and skin care, Maureen supports results-driven, scientifically backed treatments with a genuine approach to individual beauty.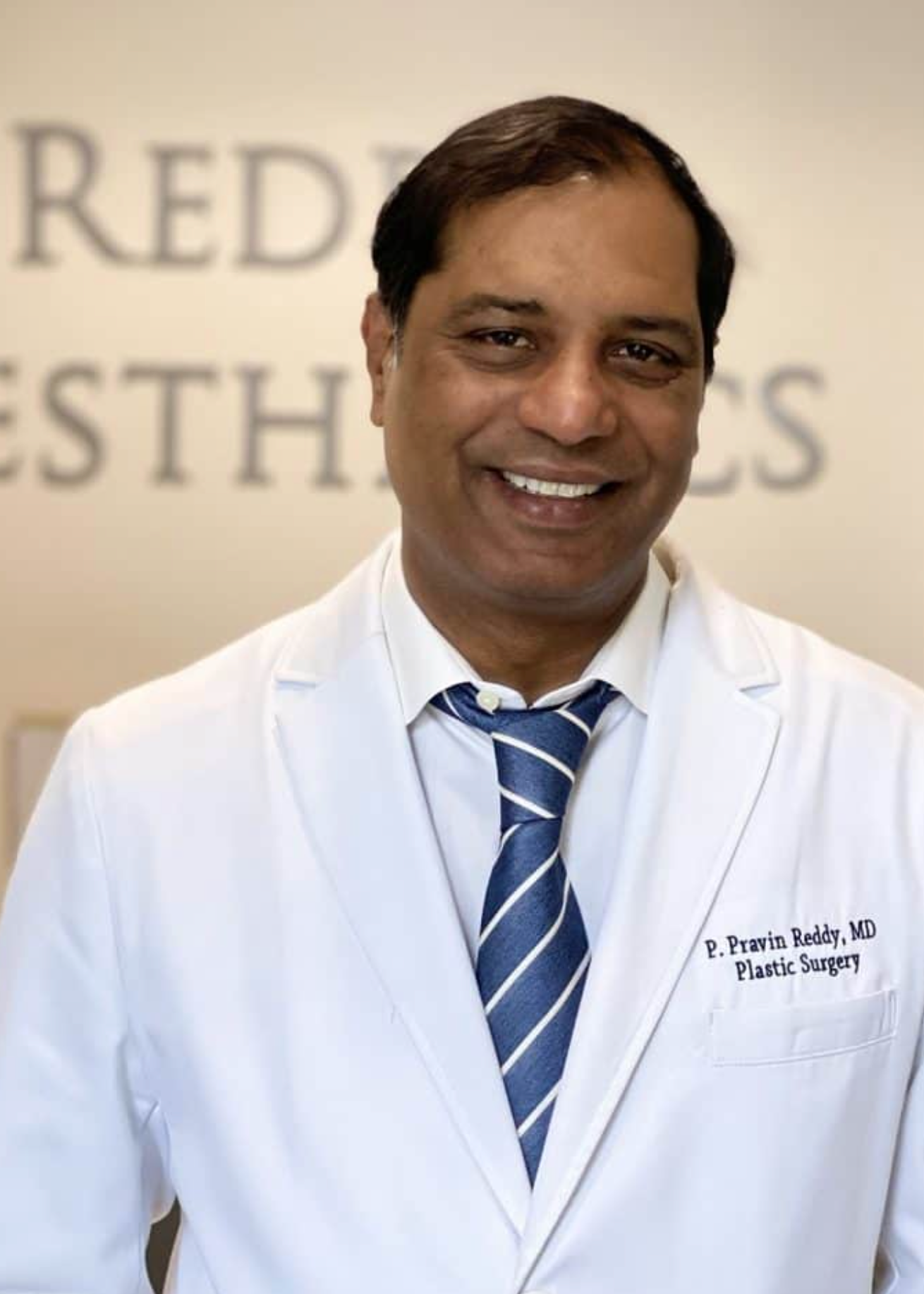 Dr. Pravin Reddy
Dr. Pravin Reddy is a board-certified plastic surgeon and Medical Director of The Reddy Aesthetic Institute and SkynBar. Dr. Reddy's goals are to create a practice based on high standards of integrity, best evidence, and patient safety in order to achieve a superior client/patient experience. He is a firm believer that superior training and evidence-based practices are the best ways to achieve best results. Consistent with this philosophy, Dr. Reddy continues to visit and learn from the leaders in plastic/aesthetic surgery.
Dr. Reddy, who is available for appointments every Thursday at SkynBar, completed his surgical training at some of the world's premiere institutions, including Georgetown University Medical Center, McGill University, and Memorial Sloan Kettering.  In addition to his training in a variety of disciplines within plastic surgery, Dr. Reddy has an interest in aesthetic surgery as a natural extension of reconstructive plastic surgery.
 During his education and training, Dr. Reddy was awarded a US Surgical Grant and NIH Fellowship for basic science research. He is one of a handful of surgeons formally trained in microsurgery and has performed over 500 microsurgical reconstructive cases as a solo surgeon.  He is an experienced craniofacial surgeon and a member of the International Faculty of the AOCMF.
For the past several years, Dr. Reddy has shifted his focus from reconstructive surgery to aesthetic/cosmetic surgery. Dr. Reddy's current interests in aesthetic surgery include face lifting, nose reshaping, breast surgery, and high-definition body sculpting.  The practice has a special interest in explant surgery of the breast. High-definition body sculpting is one of the signature procedures offered by Reddy Aesthetics and is the logical progression of liposuction. The procedure is specific to creating athletic physiques by framing muscle groups and not simply removal of fat. The skill to acquire this technique was the result of careful study and direct training from international leaders in the field of body sculpting.
Dr. Reddy holds full privileges in plastic and reconstructive surgery at Northside Hospital, Piedmont Hospital, and Augusta Hospital.  He is a Clinical Assistant Professor in the Wallace H. Coulter Department of Bioengineering at the Georgia Institute of Technology.
Meet The Team
Jennifer Barnett, Licensed Medical Esthetician (LME), Certified Assistant Laser Practitioner

Jennifer Barnett is the secret behind some of Atlanta's most beautiful and healthy faces. She understands your desire for flawless skin and the inner confidence it provides.

As a teenager, she suffered severe acne and got unsatisfactory results from dermatologists. She eventually studied skin care at trade school. Once she properly understood the science of healthy skin, she was able to resolve her acne as well as her acne scarring.

Haley Majors, Aesthetic Injector

Haley is an Atlanta native and received her Bachelor of Science in Nursing, graduating summa cum laude from Auburn University. She began her career at Children's Healthcare of Atlanta where she worked in the Pediatric ICU for the next five years. Haley's personal interest in skin health lead her to transition her career to plastic surgery. While working the the plastic surgery setting, Haely's interest in skin health and medical aesthetics quickly turned into her passion. She went on to receive extensive training in facial anatomy, injectables, and various approaches to anti-aging alongside a double board-certified plastic surgeon.

Haley currently specializes in creating custom + individualized treatment plans for every client in order to provide beautiful, natural-looking results. She is continually learning new techniques and procedures, so she can treat her clients to the highest potential. Haley loves getting to know each + every client and helping them instill confidence in themselves through the use of natural cosmetic enhancements.

Outside of work, you will find her spending time with her family and friends at the lake and cheering on the Auburn Tigers.

f

Ivette Ballara, Aesthetic Injector

Ivette grew up in Southwest Florida and graduated from the University of South Florida, Magna Cum Laude, in 2005, with a Bachelor's degree in Nursing. She has since focused her career on dermatology and plastic surgery, with an emphasis on facial enhancement and rejuvenation, using cosmetic injectables. She is a member of the Dermatology Nurses Association, American Nurses Association, and the American Society of Plastic Surgical Nurses. Ivette uses advanced techniques to achieve optimal results, and with her extensive experience and reputation, she has built a busy and thriving injectables practice.

Born in Havana, Cuba, Ivette speaks fluent English and Spanish. Aside from making patients feel great about their appearance through non-surgical treatments, her personal passions include spending time with her family, including her two young boys, Nathaniel and Sebastian, cooking, gardening, and traveling.

Rola Kanawati Bsirini, Medical Esthetician + Permanent Makeup Artist

Rola is a highly skilled medical esthetician and advanced permanent makeup artist with over 20 years of experience in the healthcare industry.

After working as a general dentist in her native country for two decades, Rola moved to the United States when the war started in her country in search of a better life for her and her family.

Determined to pursue her passion for beauty and aesthetics, Rola attended a 1000-hours permanent makeup school and graduated as the top student of the year.

She then founded her own business in Florida, where she helped countless women enhance their natural beauty and regain their confidence.

In pursuit of excellence, Rola later attended a skin care school in Atlanta where she excelled as the best student of the month and was recognized for her outstanding proffesionalism. She believes that combining her skills and knowledge with he latest scientific advancement allows her to highest level of expertise.

Chris Osambela, Manager

Native Peruvian, Chris, is an undiscovered artist, painter, sketcher, and origami designer He likes adventure and is a fantastic manager for SkynBar Atlanta. Widely recognized for making people smile, making their day a little brighter, and sometimes, Chris can be a comedian. His contributions are many and his innovativeness to make everyone's day special is priceless.